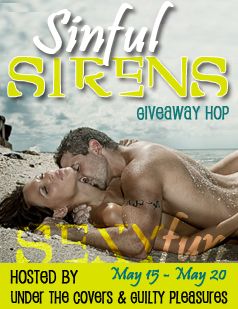 Leigh Savage Contest Opened to
(US/CAN)
only for print copies
1 Winners Choice Autographed Copy of Angel of Death, Shadows of my Past or Bound by Blood.

2 Winners Choice Pdf. Copy of Angel of Death, Shadows of my Past or Bound by Blood.
Also Remember to check out Interview with Author Sandra Bunino for a chance to win a copy of her new book Sara's Smile.
Angel of Death
The task at hand? Save the elder vampires from the plague of "the endless sleep." As a hired assassin, Mika Shadow knows not to let emotions get in the way. Given her skills and gifts, she's known as the Chosen One amongst her people. During her mission to steal the formula for anti-aging, and the elixir of life for the vampires, Mika finds herself facing the kidnappers who shattered her world as a young girl and abducted her from her mother. Her past comes roaring back to life! As she is dealing with those demons, Mika also finds herself falling for her target. She only has four strict rules for selecting a mission or dismissing it. The fourth and final one - No emotions allowed - falls flat the minute she meets Domonic.
His body seemed to be drawing closer to her instead of backing away. She was more beautiful than he could have imagined. Her skin was so pale and flawless against her raven black hair that she seemed as if she didn't belong in this world. He stared into those emerald eyes that shimmed and glowed. Her eyes reminded him of something he just could not place his finger on. Her tongue traced her lips giving him the urge to trace those lips with his own tongue. He drug his eyes off her lips and back to those beautiful eyes and that's when it hit him. Her eyes reminded him of cat's eyes that glowed in the night. The he noticed that anger flashed in her eyes, the most deadly sort. But that was impossible; she was far too beautiful to be dangerous.
Shadows of my Past
Visions of death, sorrow, and anguish are common for Desi while working with the St. Louisville Police Department as a consultant in tracking down kidnappers and murders. However, a single touch from Barcuilai and her visions were of another time and place. Why then was the man in her visions standing right in front of her in the present? Desi wasn't sure how to handle these visions of sorrow that she saw when she touched Barcuilai. They troubled her in a way that made her feel as if her very soul was being torn apart. She wanted to flee; just as much as she wanted to erase the pain from his golden eyes. Together Barcuilai and Desi could not deny the connection they felt for one another. Will Barcuilai find love once more only to lose it again when Desi becomes the target of the very serial killers she's helping the police track down or will Desi just become another shadow of his past?
Desi
was staring into the depths of emotion reflected in his eyes.
She felt drawn to him as if an invisible force was pulling their bodies closer together.
She was suddenly aware of her lips being dry and her tongue darted out to moisten them.
She was aware of the hunger and desire that rose up in the depths of his eyes as he gazed at her trembling lips.
She wanted to run to safety but she couldn't bring herself to move.
She had the feeling of being stared down by a hungry wolf only he didn't want to gobble her up but devour her heart and soul.
Then his lips touched hers softly at first as if to ask permission for his touch.
When she didn't pull away he deepened the kiss taking full possession of her mouth.
Branding her body, heart and soul so that she knew that she was his and his alone; she knew she'd never be the same again.
Every rational thought left her mind as heat flooded her body.
Want to read more from Shadows of my Past search past blog entries to find red hot except.
Bound By Blood:
Collection of short stories of vampire,ghost and other creatures of the night...
Bites:

A family goes camping in the woods to spend time together. Instead they find something horrifying in the dark.
Sacrifice:

A young woman finds her true love only to find out that he is one with the night. Will she sacrifice all in the name of love?
A True Heart:

A man finds the woman of his dreams but why then is she in his every nightmare.
Hers:

A woman raped and murdered in her own home. Now her sprite seeks justice but who's to say where justice ends.
The Naked:

She can change her form at will to look like the love of your life but she is nothing like the image.
Fallen From Grace:

A young woman finds the man of her dreams or is he the very thing that nightmares are made of.
Conflicts of the Heart:

A young man finds love in the darkest places while being held captive. But can they escape or will they be doomed.
10 Short Stories in All!!!
Look inside Bound by Blood Short Story Shattered Vows:
February 14, 1986
Huddling in the corner of the room, his body shivering with fear as well as the bitter cold, Reynard's eyes darted form one corner of the room to another. Although there was no sign of her, he knew she was there.
He kept telling himself that he wasn't crazy, that he really had seen her. He felt like the hunted, being tracked down by a beast that thirsted for his blood. She was a demon, out to destroy him. He had seen that look in her eyes, how they burned with the fires of hell.
From across the room something crashed and splintered into pieces. He strained to see what it was, but he saw nothing. Common sense told him he must escape from this house before she destroyed him.
He had grown thin and haggard form loss of sleep and a waning of appetite. Every time he closed his eyes, hers would appear and he would sit up screaming.
On several occasions he had awakened and found himself standing outside in the cold. One night there was a thick fog that rose up from the ground, making it impossible for him to see a step ahead for fearing of falling down the sides of the cliff. She came to him, her arms outstretched and eyes of burning coals. She appeared to be floating on thin air.
"Reynard, my love. Follow me and I will guide you to safety."
Her image seemed to be floating in the air. Reluctantly he followed her. He kept losing sight of her as the fog thickened around him. He speeded up his pace. Sometime later he fell behind. He looked about him, searching for this ghostly figure that was lulling him – hopefully, towards home. It felt like he'd been walking for hours, in endless circles. Trying desperately to catch up with this vision, he tripped and fell to the ground. He quickly got up and took a step back. Suddenly the ground was no longer beneath him. He grappled with the air, managing by the mercy of God to grab hold of the edge of the cliff.
Places to Buy Leigh Savage Novels
Amazon:
http://www.amazon.com/-/e/B002BLYBRE
B&N:
http://www.barnesandnoble.com/c/leigh-savage
To enter leave a comment by answering the question earn extra entries by filling out the Rafflecopter below. Be sure to visit all the other blogs (links below) for lot of other great prizes!
a Rafflecopter giveaway